The Coquette Jazz Band
The Coquette Jazz Band is the newest striking phenomenon band from the jazz world of Graz. The main goal of the six musicians is to bring joy to the audience and keep alive the music of "the Golden-age" of jazz.
Thanks to their popular melodies, musical experience and finely tuned sound. The Coquette Jazz Band are both a great introduction for the newcomers of jazz and an impressive showcase for long-time fans of the music. The standalone atmosphere that one can only find at their concerts led them to many invitations for 2017, among others XIV. New Orleans Jazz Festival in Siófok, II.JazzCapital Festival in Kecskemét and Classic Jazz Club La Rochelle, France.
The Coquette Jazz Band plays enjoyable, danceable swing music whether in a small pub or in a big concert hall.
Musicians: Elina Viluma - vocals, Daniel Hofecker - trumpet, Milosh Milojevic - clarinet, tenor saxophone, Matyas Papp - trombone, Matyas Bartha - piano, Matyas Hofecker - bass, Oleg Markov - drums
Gramophonia Swinging Seven
Gramophonia Hot Jazz Orchestra
DJ Ákos
He started DJing in 2008. Since then he has played music in many different events, dance schools and clubs in Budapest.
Together with his friends he established a swing dance school called Pepita and organizes a regular swing party called Pepita party, where he plays music weekly.
He loves to show the richness of jazz music and - at the same time - make the people feel fantastic at the parties. In his library you can find musical masterpieces from early Hot Jazz music to manouche swing as well as blues and crazy Big Band songs too.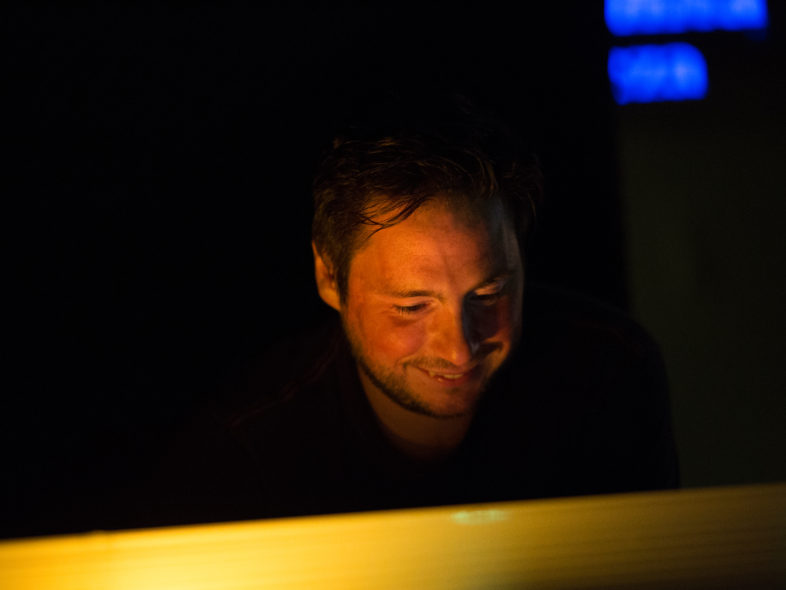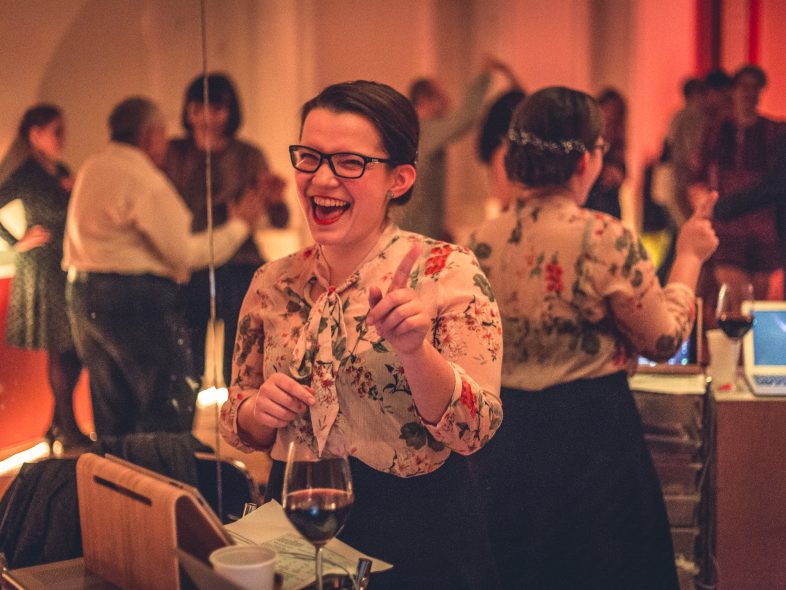 DJ Minky
Móni (as. Minky) discovered the joy of jazz music at the age of 13. It is this joy that she likes to pass on on the fully crowded dancefloors.
When not dancing, Móni likes watching dancers and getting inspired by them. She draws a lot from what Duke Ellington once said: "Jazz is the measure of freedom".
As a founder of Pepita Móni has entartained the guests of Pepita Parties from the beginning. Her repertoire includes almost everything from early to contemporary jazz. She is fond of classic evergreens and likes to discover new tunes as well. Pick up her enthusiasm and vibe, you won't regret it!
DJ Kriszta
Kriszta's love affair with swing dance and swing music started in 2014. She has always been fond of music... the rhythm, the feelings and the very message it carries. She started to dig into the different periods of jazz already as a beginner dancer. Beside fizzy big band songs and classics she likes to play records from the modern jazz era as well as tunes originally played on the gramophone. For Kriszta the danceroom is a playground, the music is the toy to play with and the DJ is the gamemaster. Kriszta's greatest joy is to see as the dancers get enchanted by the music she plays.