The 2020 bands will be announced later, around the end of summer.
Hot Jazz Band
The Hot Jazz Band is a Kossuth Award-winning jazz band with a repertoire encompassing American and Hungarian jazz hits from the 20s to 40s. The era recalls the world of Louis Armstrong, Benny Goodman and George Gershwin, whereas the Hungarian repertoire evokes the spirit of the evergreen movies of Hungarian acting giants Karády and Kabos. The band members are all towering figures and teachers of Hungarian classical jazz. They love playing for the dancers and nurturing a stimulating chemistry between the stage and the dancefloor. Watching them play is a real treat!
The Coquette Jazz Band
The Coquette Jazz Band is the newest striking phenomenon band from the jazz world of Graz. The main goal of the six musicians is to bring joy to the audience and keep alive the music of "the Golden-age" of jazz.
Thanks to their popular melodies, musical experience and finely tuned sound. The Coquette Jazz Band are both a great introduction for the newcomers of jazz and an impressive showcase for long-time fans of the music. The standalone atmosphere that one can only find at their concerts led them to many invitations for 2017, among others XIV. New Orleans Jazz Festival in Siófok, II.JazzCapital Festival in Kecskemét and Classic Jazz Club La Rochelle, France.
The Coquette Jazz Band plays enjoyable, danceable swing music whether in a small pub or in a big concert hall.
Musicians: Elina Viluma - vocals, Daniel Hofecker - trumpet, Milosh Milojevic - clarinet, tenor saxophone, Matyas Papp - trombone, Matyas Bartha - piano, Matyas Hofecker - bass, Oleg Markov - drums
Gramophonia Swinging Seven
When the music starts playing and you, enchanted, even forget to dance... Unique and admirable professionals of their craft collectively and great human beings individually, who always try to make sure the dancers resonate with their music. The Gramophonia Swinging Seven is the latest gem of the Hungarian jazz scene formed through the cooperation of top class musicians who love to play for swing dancers. It's almost telepathic how they know what the dancers need for a perfect party. You can see them on the stage of Ice Swing Holiday for the first time. Please. give them a warm welcome!
Gramophonia Hot Jazz Orchestra
When one band has it all, when the dancers go barking crazy on the dancefloor! 🙂 We feel immensely lucky to have the Gramophonia Hot Jazz Orchestra as our band of the night. Picture the fantastic Hot Jazz Band and the virtuoso Gramophonia Swinging Seven merged together. Isn't it wonderful? A classic Hungarian big band. What else could you wish for an elegant New Year's Eve concert at the Art Deco Sanctuary? Rich repertoire, rare tunes: can't wait!
Canarro
We have kept our cards close to our chest but the on the first three nights you will have two dance halls to jitter in as for the first time, we are trying to seduce you Balboa lovers too! We are happy to have Cannaro on 29 December. We love them and we can thank many a fun-induced party nights to them. We hope you will have the same experience too! 🙂 A few words about the band: Cannaro is a real frontrunner in Hungarian jazz music. They play traditional gypsy jazz or manouche swing inspired first and foremost by Belgian guitar legend Django Reinhardt. Their unique voice is due to the creative and daring blending of various styles like bossa nova or even French chansons. In their repertoire you will find their own songs as well as classic swing hits, naturally in their own interpretation. They will play for us on Sunday, we are sure they will satisfy the taste of even the fussiest of Balboa lovers.
DJ Maria Kostrzewska
At her first Lindy Hop classes, Maria was the most enchanted by the music, which since then never leaves her headphones (actually, it does: straight into her ears). Normally, she shares her best findings with the dancers in Gdańsk, making sure that the sounds she serves stay diverse. Prepare your hips for unexpected turns of events!
DJ Paweł Struk
Deeply in love with good, swingin jazz music. Dancer, event organizer, teacher and one of creators polish lindy hop scene. His Modus Operandi are Count Basie words "If you play a tune and a person don't tap their feet, don't play the tune." Bring more than one pair of shoes. Just sayin'
DJ Ákos
He started DJing in 2008. Since then he has played music in many different events, dance schools and clubs in Budapest.
Together with his friends he established a swing dance school called Pepita and organizes a regular swing party called Pepita party, where he plays music weekly.
He loves to show the richness of jazz music and - at the same time - make the people feel fantastic at the parties. In his library you can find musical masterpieces from early Hot Jazz music to manouche swing as well as blues and crazy Big Band songs too.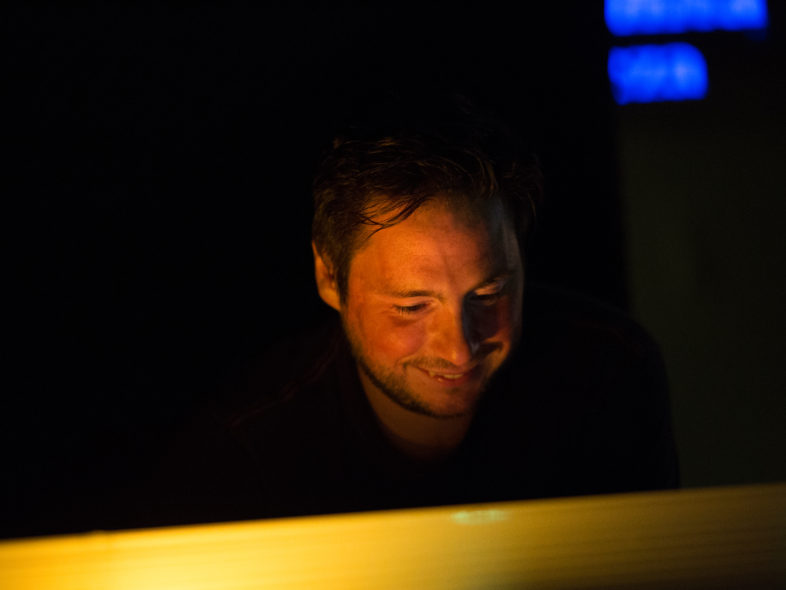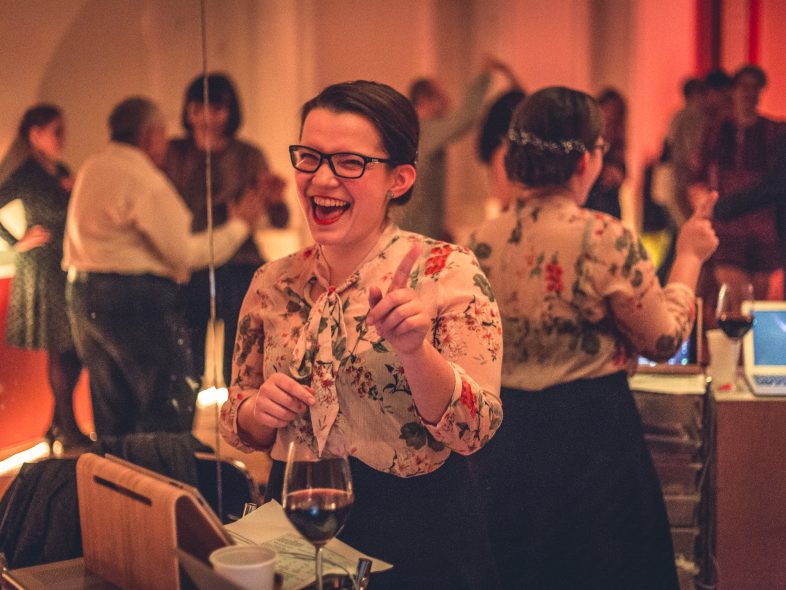 DJ Minky
Móni (as. Minky) discovered the joy of jazz music at the age of 13. It is this joy that she likes to pass on on the fully crowded dancefloors.
When not dancing, Móni likes watching dancers and getting inspired by them. She draws a lot from what Duke Ellington once said: "Jazz is the measure of freedom".
As a founder of Pepita Móni has entartained the guests of Pepita Parties from the beginning. Her repertoire includes almost everything from early to contemporary jazz. She is fond of classic evergreens and likes to discover new tunes as well. Pick up her enthusiasm and vibe, you won't regret it!
DJ György Szivák
Gyuri fell in love with Swing music as a dancer many years ago and he almost immediately started to collect records from a wide variety of musical periods. He soon felt the calling to share these awesome songs with others as well. He first got his introduction as a DJ at the regular weekly Pepita parties and since then he regularly plays at camps and various Pepita events.
When Dj Gyuri stands behind the DJ set, you can be sure you will dance through the night to the quite danceable tunes that Gyuri so carefully collected. Don't be too surprised if your ears get hit with a few Hungarian, French or Italian records during the evening.
DJ Kriszta
Kriszta's love affair with swing dance and swing music started in 2014. She has always been fond of music... the rhythm, the feelings and the very message it carries. She started to dig into the different periods of jazz already as a beginner dancer. Beside fizzy big band songs and classics she likes to play records from the modern jazz era as well as tunes originally played on the gramophone. For Kriszta the danceroom is a playground, the music is the toy to play with and the DJ is the gamemaster. Kriszta's greatest joy is to see as the dancers get enchanted by the music she plays.