Papajazz
Papajazz was formed in 2005 by professional musicians.  Each member of the band - originally a quartet - has been a big fan of the so called "old school" jazz, despite that not all of them had in depth experience in this style. Their first record "Papajazz"  was released in 2006. In 2009 following a member change, the band became truly committed to the music of the '20es,  '30es and '40es, later on in the beginning of 2013 a new, fifth musician joined the group.
Whether in a pub or in a huge concert hall they play delectable, entertaining music to their audience, their repertoire includes many well and lesser known American and Hungarian old school hits. They fain to satisfy special requests, such as providing the background music at swing dance festivals or at other events like private parties.
The Coquette Jazz Band
The Coquette Jazz Band is the newest striking phenomenon band from the jazz world of Graz. The main goal of the six musicians is to bring joy to the audience and keep alive the music of "the Golden-age" of jazz.
Thanks to their popular melodies, musical experience and finely tuned sound. The Coquette Jazz Band are both a great introduction for the newcomers of jazz and an impressive showcase for long-time fans of the music. The standalone atmosphere that one can only find at their concerts led them to many invitations for 2017, among others XIV. New Orleans Jazz Festival in Siófok, II.JazzCapital Festival in Kecskemét and Classic Jazz Club La Rochelle, France.
The Coquette Jazz Band plays enjoyable, danceable swing music whether in a small pub or in a big concert hall.
Musicians: Elina Viluma - vocals, Daniel Hofecker - trumpet, Milosh Milojevic - clarinet, tenor saxophone, Matyas Papp - trombone, Matyas Bartha - piano, Matyas Hofecker - bass, Oleg Markov - drums
Ratty Jazz Band
The Ratty Jazz Band reached its current formation in August 2015 as the successor of the late DiXix Rhythm. Their main style is characterized by the dixieland and swing music of the '20s and '30s of the United States but they don't shy away from taking occasional detours to more modern genres as well.
The wind players graduated from or are currently attending the prestigious Liszt Ferenc Academy of Music, whereas the other players are well-versed in more modern jazz and other popular genres. As a synthesis of these highly differing styles and genres, this duality has led to the formation of traditional jazz, which forges the "amateur group of professional musicians" into a well-working band. We give you the Ratty Jazz Band!
ArpiShow
Árpád Dennert has been an important figure of the Hungarian jazz life for years, just think about the more than 10 years he has passed in the Budapest jazz Orchestra or his numerous other productions. Although from time to time he roams into more modern areas, he remains forever loyal to traditional jazz and swing. Being a member of the BJO and other bands he has shared the stage with quite a few towering Hungarian and foreign musicians during the years. Currently, he is the standing clarinet and saxophone player in numerous bands, namely Papajazz, Dixie Kings Of Hungary, Szalóky Classic Jazz and the Gramophonia Hot Jazz Orchestra. The members of ArpiShow are without an exception hotshots of the Hungarian classic swing life. Their repertoire features their favourite hits, all in entertaining and unique orchestration.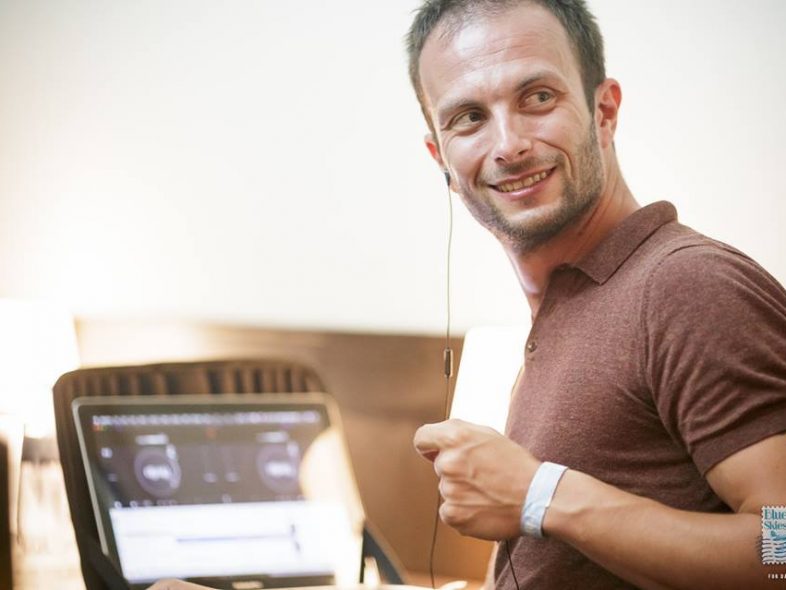 DJ Mellow Tony
Tony's first introduction to Swing dancing was back in 2004 by his sister, also a Swing dancer. Even though it took him another ten years to fully enter the Swing dancing world, since 2014 Tony has been catching up on all that he missed, and is now one of the core dancers in the Prague Lindy Hop community. Tony regularly DJs weekly dances and festivals in Prague and internationally, with a rich mix of tunes from the classic Swing era to post-war and groovy R&B. He believes that the most important thing for a DJ is to inspire dancers through the music and to keep the constant flow on the dance floor.
DJ Ákos
He started DJing in 2008. Since then he has played music in many different events, dance schools and clubs in Budapest.
Together with his friends he established a swing dance school called Pepita and organizes a regular swing party called Pepita party, where he plays music weekly.
He loves to show the richness of jazz music and - at the same time - make the people feel fantastic at the parties. In his library you can find musical masterpieces from early Hot Jazz music to manouche swing as well as blues and crazy Big Band songs too.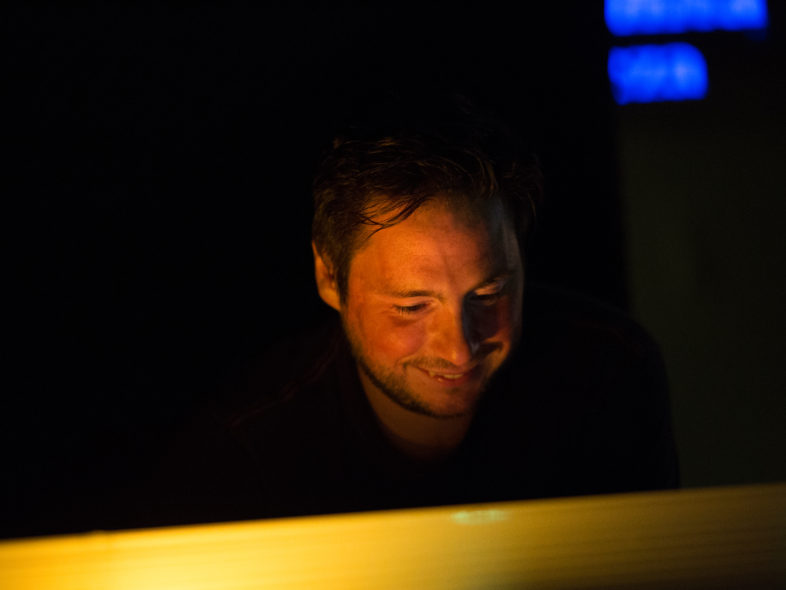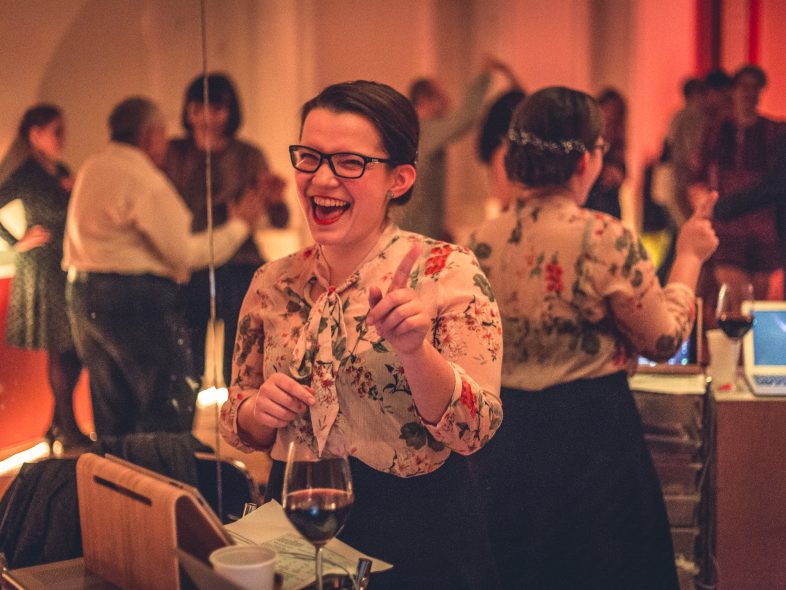 DJ Minky
Móni (as. Minky) discovered the joy of jazz music at the age of 13. It is this joy that she likes to pass on on the fully crowded dancefloors.
When not dancing, Móni likes watching dancers and getting inspired by them. She draws a lot from what Duke Ellington once said: "Jazz is the measure of freedom".
As a founder of Pepita Móni has entartained the guests of Pepita Parties from the beginning. Her repertoire includes almost everything from early to contemporary jazz. She is fond of classic evergreens and likes to discover new tunes as well. Pick up her enthusiasm and vibe, you won't regret it!
DJ Roland Polacsek
Roland developed a keen interest in music early on in his childhood when he tirelessly browsed through his father's several thousand-strong album collection made up of rare vinils, singles and tapes. Luckily, this enthusiasm has persisted to this day as a result of which his is interested and well-versed in a multitude of musical genres and periods.
Ever since he established Pepita swing danceschool with a handful of friends a couple of years ago, he DJs mainly at Pepita events on a weekly basis. In his sets overarching various jazz styles and decades, there is plenty of room for a wide range of styles be it early ragtime and dixieland, big band jazz, manouche swing or even western, blues or doo-wop songs. And of course he continues to play his favourite songs from contemporary jazz bands whose tunes ring up live at Pepita Jazz Sessions. Roland believes that swing dances and jazz music are inseparable and a good dancer understands, moreover, feels the music which they are dancing to.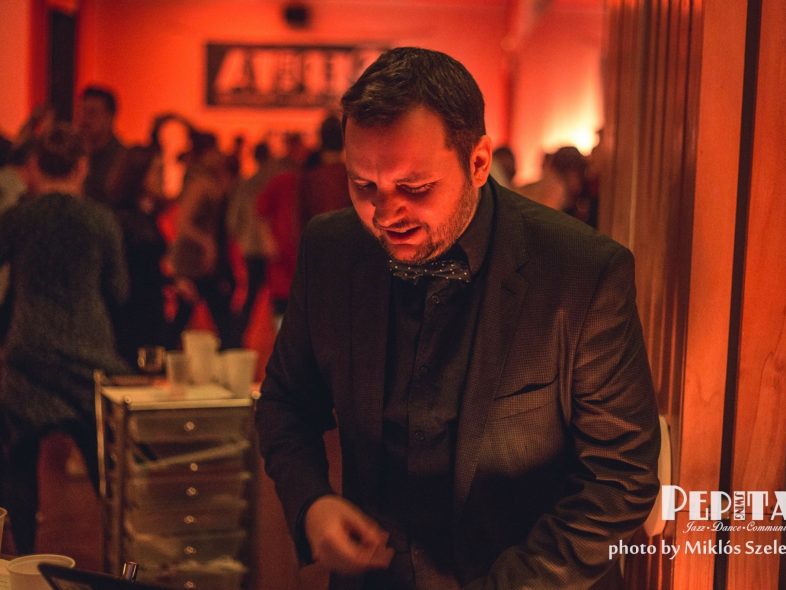 DJ György Szivák
Gyuri fell in love with Swing music as a dancer many years ago and he almost immediately started to collect records from a wide variety of musical periods. He soon felt the calling to share these awesome songs with others as well. He first got his introduction as a DJ at the regular weekly Pepita parties and since then he regularly plays at camps and various Pepita events.
When Dj Gyuri stands behind the DJ set, you can be sure you will dance through the night to the quite danceable tunes that Gyuri so carefully collected. Don't be too surprised if your ears get hit with a few Hungarian, French or Italian records during the evening.
DJ Kriszta
Kriszta's love affair with swing dance and swing music started in 2014. She has always been fond of music... the rhythm, the feelings and the very message it carries. She started to dig into the different periods of jazz already as a beginner dancer. Beside fizzy big band songs and classics she likes to play records from the modern jazz era as well as tunes originally played on the gramophone. For Kriszta the danceroom is a playground, the music is the toy to play with and the DJ is the gamemaster. Kriszta's greatest joy is to see as the dancers get enchanted by the music she plays.