fri30dec(dec 30)21:00sat31(dec 31)03:00Friday Party 30 DEC21:00 - 03:00 (31) Muzikum Klub & Bisztró, 1088 Budapest, Múzeum u. 7.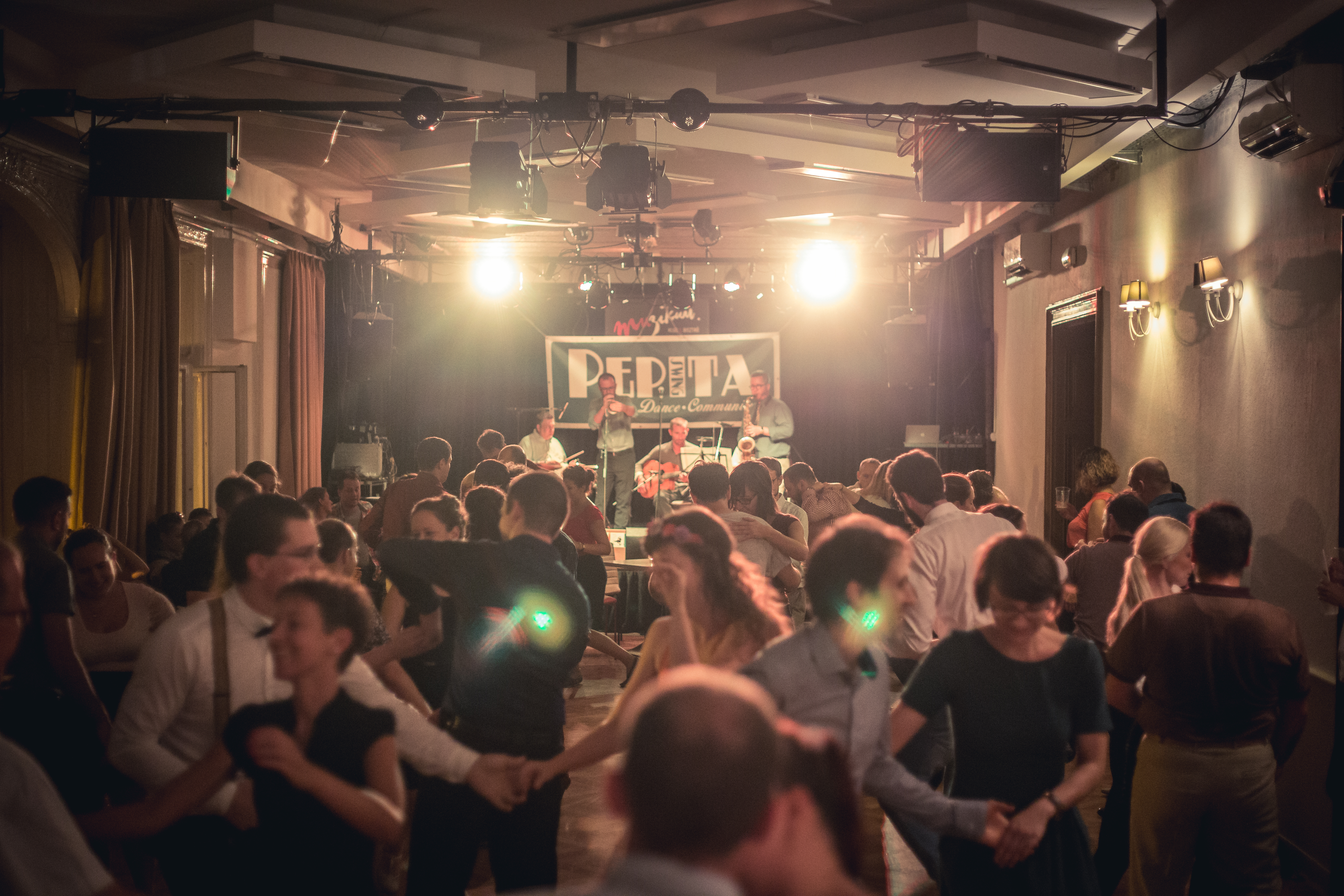 Event Details

SCHEDULE
Check-in: 19:30–03:00
Balboa Taster with Nóra Ágoston (HUN) & Jure Rus (SLV): 20:00–21:00
Party: 21:00–03:00
Fast Feet Competition: around 23:30
Photo Booth: 22:00–00:00
 

BANDS & DJS
Big / Lindy Hall
bands: Korb Attila & the Swing Mosquitoes (HUN) 
             Delta Bastards (URY/CAN) – BLUES SESSION
DJ: Alright (Tobias Koelbl, AUT)

Small / Balboa Hall
band: Prohibition Stompers
DJ: Mato (Martin Danko, CZE)
 

CHECK-IN
We kindly ask you to help with the check-in procedure by stating your name and/or ISH ID at the check-in desk upon your arrival. We are only able to accept cards at the check-in. 

SELF-SERVICE CLOAKROOM
The upstairs & downstairs cloakrooms are self service and available all night.

BALBOA FAST FEET COMPETITION
All level of balboa dancers are welcome to join the competition in pairs. You don't have to sign up,  just jump on the dancefloor with your partner and keep dancing while the tempo of the music is getting faster and faster. Be the last couple to survive the challenge!

 

PHOTO BOOTH
22:00–00:00 

The photo booth will be awaiting you all night long. From 22:00 to 0:00 there'll be a photographer to assist you in taking the best shots of you and your friends, which will be uploaded on our Facebook site. Outside of this time slot feel free to use the photo booth for taking selfies too! 

 

MUZIKUM KLUB & BISZTRÓ
It is possible to have dinner at the venue, with the option of paying by cash (EUR/HUF) or with card.
Time

30 (Friday) 21:00 - 31 (Saturday) 03:00