REGISTRATION
Registration opens on 12 October at 15.00 CET!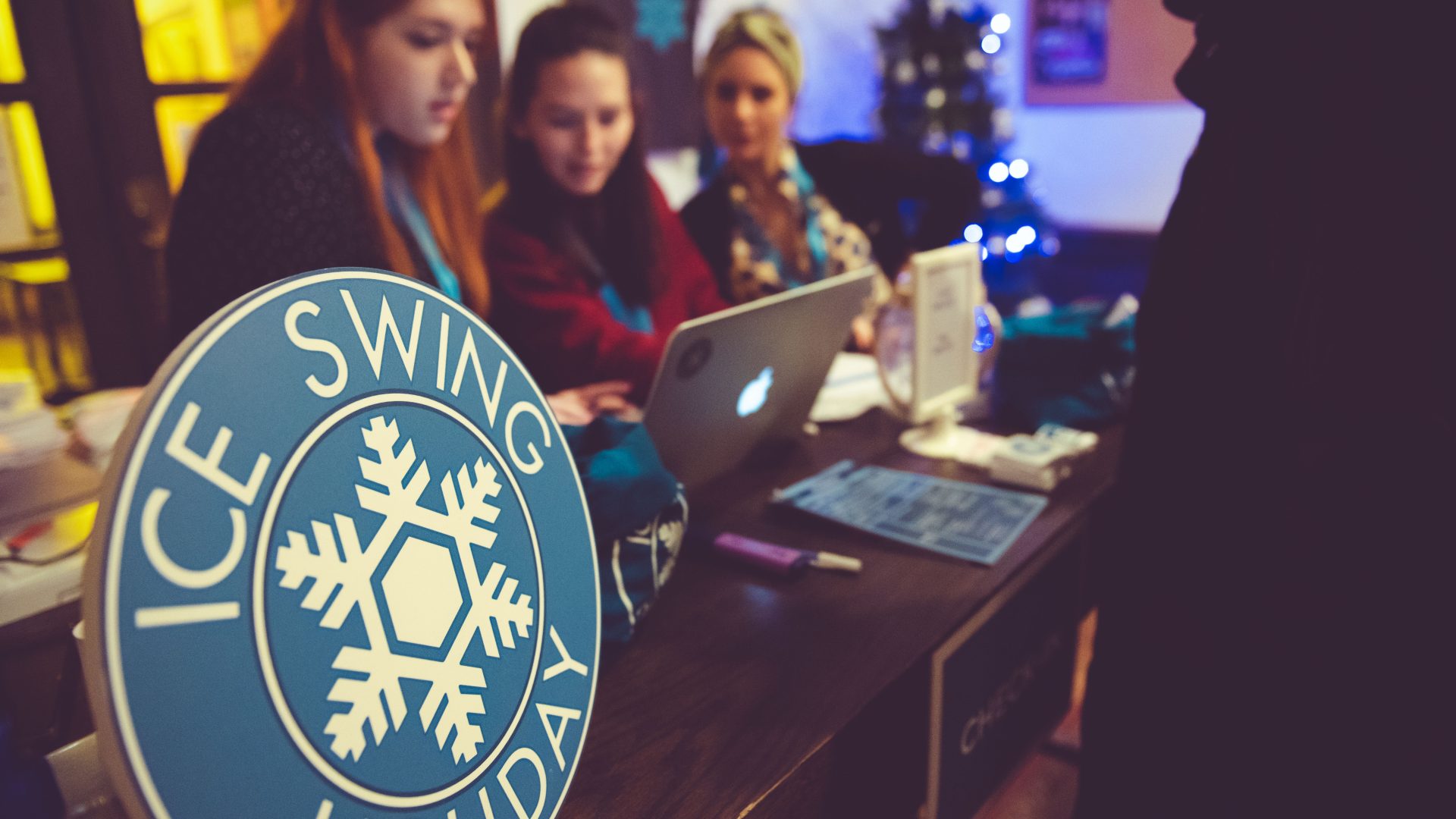 About registration
In the first round, you can only buy party passes. On the top of this you can buy tickets for daily activities or pre-order an ISH T-shirt
If there is space left for any of the evening parties, we will open registration for single parties as well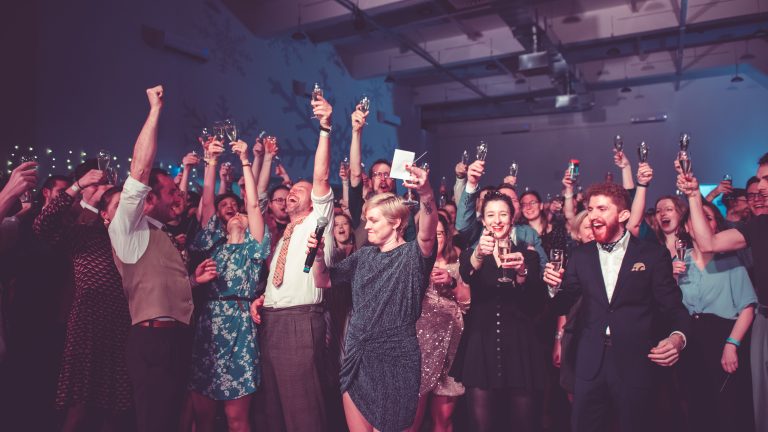 Party pass included
four swing parties from 28-31 Dec,  all taster classes, welcome drink at the Twixmas Welcome Party, midnight champagne on New Year's Eve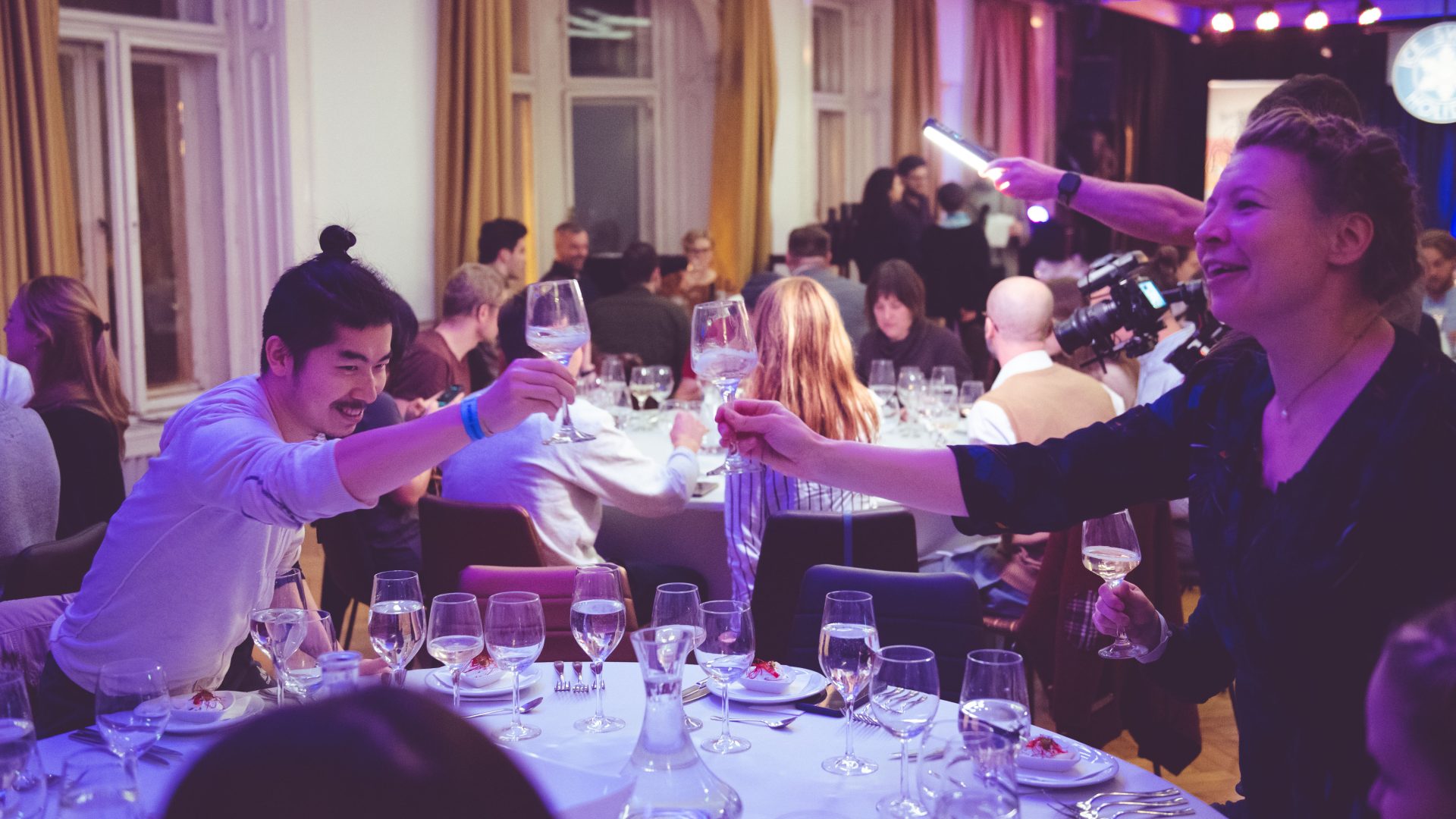 Other passes
Daily activities, dinner and ISH T-shirt are not included in the Party Pass. You can buy tickets for these separately and order a T-shirt during registration
By registering for Ice Swing Holiday you agree to the terms and conditions. You will find the rules on participation below.
The following count as participation: registration for the event; purchase of a ticket or a pass; appearance at the event location.
Should you not receive a confirmation letter within 5 days of your registration, please write us a message on the following address: registration@iceswingholiday.com
Discount code: If a group discount is offered by the organisers, it is valid if you enter your discount code during registration. If you do not enter your code, we cannot offer you a group discount. There is no possibility to replace the code afterwards.
Pepita discount: If you do not indicate during your registration that you have a valid pass for one of our courses, you will not be able to benefit from the Pepita discount.
Dance shoes: In the dancehall and any place designated as dance parquet dance shoes must be used! Please, bring with you a pair of dance shoes!
You participate in our event at your own risk. You are responsible for your belongings and physical safety. Please, take care of yourself and the other participants of the event. The Association, the organisers and the volunteers (from now on: "organisers") do not assume any responsibility for any injury or damage inflicted upon people or material assets.
Lost & found: Objects lost during the event will be kept for two weeks after the conclusion of the event. If you have lost something, please, let the organisers know about it!
Force Majeure: Pepita Dance Association does not provide any warranty and cannot be held responsible for events that are beyond its control, such as airport strikes, cancelled flights, teacher illnesses, roadblocks, or any other unforeseen circumstances. Pepita Dance Association cannot be held responsible for any direct or indirect damages, or changes to the event characteristics resulting from such circumstances.
While we understand the impact these external conditions may have, we will make every effort to communicate any consequential changes promptly and ensure that all participants have the best possible experience, even in the face of such situations.
Privacy Policy: Participants must provide accurate personal information during registration and agree that this information may be used to deliver the requested services in accordance with our Privacy Policy.
Code of Conduct: Participants are expected to respect other participants, teachers, and organizers, and contribute to creating a safe and friendly environment for everyone. Failure to comply with our Code of Conduct may result in a warning, expulsion from the event without a refund, and exclusion from future events.
Wristband Policy: All participants will receive a wristband that must be worn at all times. The wristband serves as their entry pass to classes and parties. If you damage or lose your wristband you are required to contact the organization at once.
Media sharing: While we encourage you to capture and share your enjoyable moments at Ice Swing Holiday, we kindly ask you to be mindful of others' privacy and seek explicit consent before sharing any recordings or photographs that might be sensitive.
Please be aware that any photographic, audio, or video recordings taken during a private event held in a closed-off space to the public (like most of Ice Swing Holiday) must have the explicit permission of those being recorded, hence other participants and the organization have the right to request the removal of any content shared on social media or other platforms that they find objectionable.
Media Ownership: If, during the event, pictures, voice or videorecords are made in which you might be present, the Association reserves the right to use any photograph/video taken at any event sponsored by Pepita Dance Association, without the expressed written permission of those included within the photograph/video. Pepita Dance Association may use the photograph/video in publications or other media material produced, used or contracted by Pepita Dance Association including but not limited to: brochures, invitations, books, newspapers, magazines, television, websites, etc. By participating in a Pepita Dance Association event, you are agreeing to release, defend, hold harmless and indemnify the Association from any and all claims involving the use of your picture or likeness.
Food: we cannot guarantee that we will meet all individual dietary requirements. Participants with specific dietary needs are encouraged to make their own arrangements and notify us in advance to discuss any necessary.
Health and Medical Information: Participants are responsible for disclosing any relevant health conditions, allergies, or medical concerns that may affect their participation in the festival. It is recommended to notify the organizers in advance to ensure appropriate accommodations can be made.
Carrying hazardous objects of any sort (especially: hitting, cutting and pyrotechnical objects) to the location of the event is strictly forbidden.
Please, refrain from engaging in activities that might disturb, balk or frustrate the event or violate the individual rights or damage the property of the participants. Also, please, refrain from engaging in racist, or hate-inducing behaviour that might scare or outrage others. Please, avoid ethnic, religious, political, sexual or any other sort of discrimination directed at others, or topics related to current political affairs and activities. Should you fail to comply with these rules even after being requested to do so by the organisers, you may be excluded from the event without refund.
Alcohol and Drug Policy: Participants are expected to adhere to local laws and regulations regarding alcohol and drug consumption. Any participant found in violation may be subject to removal from the event without refund.
The Association and the organisers reserve the right to change any programme element of the event.
If you fail to comply with the payment deadlines specified in our email, your registration will be cancelled.
Payment options: via bank transfer. We cannot accept other modes of payment. You will find further details in our registration reply mail.
If you decide to cancel, we will not refund any payments.
If you sustain an injury preventing your participation in the event, please contact us before December 20 th, and we'll gladly refund you the full amount. Please ensure to provide us with a doctor's notice to support your claim.
To transfer tickets between individuals, kindly seek approval from the Ice Swing Holiday team. Please send an email including your intention to sell the ticket, with the intended buyer in cc. The registration conditions cannot be changed. Leader passes can be obtained only by leaders, follower passes can only be obtained by followers.
Ice Swing Holiday is dedicated to providing a safe and comfortable event experience for everyone, therefore all attendees, instructors, staff, and volunteers at Ice Swing Holiday are required to comply with the following code of conduct.
Organizers will enforce this code throughout the event. We are expecting cooperation from all participants to help ensure a safe environment for everybody.
Need help?
Email info@iceswingholiday.com or (during the event) find an organizer in person at any venue.
Quick version
Ice Swing Holiday is dedicated to providing a safe and comfortable event experience for everyone, regardless of gender, age, sexual orientation, ability, physical appearance, body size, race, or religion (or lack thereof). We do not tolerate harassment of event participants in any form. Event participants violating these rules may be sanctioned or expelled from the event without a refund at the discretion of the organizers.
The less quick version
Maintain Good Personal Hygiene!
Bring deodorant, use breath mints and shower before the dance.
Always bring a spare shirt or two.
If you have to sneeze or cough – do so into your arm, not your hand. Use hand sanitizer and wash your hands throughout the evening. Sanitary products will be available for usage at all times in the venue.
Kindness Is The Key
The song is over? Thank your partner for the dance in your own way. A warm smile, a hug or a simple high five is a nice way to communicate your appreciation of the experience. Remember to evaluate the nature of each experience and choose accordingly. If you'd like, invite them for another dance and bear in mind that there is no right number of dances to be a fulfilling experience.
Everyone has the right to say NO to a dance.
That might be for any reason. In most cases, the reason isn't personal.
In case you do say NO, remember to do so politely.
Having fun?
Smile! Maintain some eye contact during the dance. Use moderation – constant eye contact can feel creepy, no eye contact at all might feel impersonal.
On The Dance Floor and Beyond
With the exception of jam circles and performances, absolutely NO AERIALS on the dance floor! Packed venues are dangerous to perform such moves both for the participants of the moves and the ones around them.
Accidentally kicked or hit someone while dancing?
Apologize, accidents happen!
If a person consistently dances in a dangerous way, bring it to their attention or let the staff know.
We are all here to have fun! Enjoy yourself and do your best to make the evening fun for others as well!
Avoid wearing spike heels or being barefoot, protect yourselves and others around you.
Personal Space: protect yours and be mindful of others'! Both partners should take responsibility for protecting themselves and each other during the dance.
Harassing behaviour
Harassment of others at the event is prohibited! Harassment includes offensive verbal comments related to gender, age, sexual orientation, disability, physical appearance, body size, race, religion, sexual images in public spaces, deliberate intimidation, stalking, following, harassing photography or recording, sustained disruption of workshops or other events, inappropriate physical contact, and unwelcome sexual attention.

Participants asked to stop any harassing behavior are expected to comply immediately.

If a participant engages in harassing behavior, the event organizers may take any action they deem appropriate, including warning the offender or expulsion from the event with no refund.

Participants asked to stop any harassing behavior are expected to comply immediately.

If you are being harassed, notice that someone else is being harassed, or have any other concerns, please contact a member of event staff immediately. Event staff can be found at any venue.

Event staff will be happy to help participants contact venue staff or local law enforcement, provide escorts, or otherwise assist those experiencing harassment to feel safe for the duration of the event. We value your attendance and your safety.
We expect participants to follow these rules at dance and workshop venues.
Thank you
Safe Space contact
For the Ice Swing Holiday we have the following Safe Space Team. You can contact any staff member, but these people are carefully selected to address any safe space policy issue, feedback or report.
Viktória Muka
Krisztina Mészáros
Mónika Hibály

Ice Swing Holiday is part of the Swinging Europe Network project, co-funded by the Creative Europe programme of the European Union.
Ice Swing Holiday is part of the Swinging Europe Network project, co-funded by the Creative Europe programme of the European Union.