sat31dec13:00sat16:00Sightseeing tour13:00 - 16:00 Hungarian National Museum,  1088 Budapest, Múzeum krt. 14-16.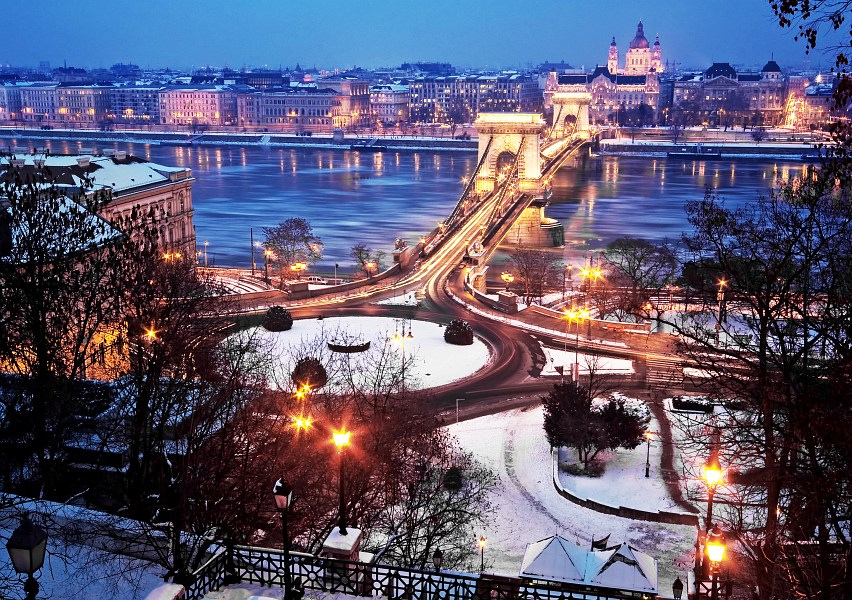 Event Details

SCHEDULE
Meeting: 13:00
At: Hungarian National Museum, 1088 Budapest, Múzeum krt. 14–16. (in front of the Museum)
Sightseeing tour: 13:15–16:00

We are going to start off our sightseeing tour from the Hungarian National Museum. Afterwards, we'll head to Europe's largest, and the world's second largest synagogue, built in the Moorish Revival style in the middle of the 19th century. We're going to continue our walk to the beautifully lit Deák square and the St. Stephen's Basilika. Having passed the Szabadság square with the most interesting setting of sculptures and monuments (among them two ex-presidents of the United States) we're going to arrive at Kossuth tér, which is to be considered as the "main square of the nation". After travelling one stop with metro Nr. 2 (red one) to Batthyány square, we're going to climb up to the Castle. After getting amazed by the proud representant of Central-European gothics, the Matthias Church, our sightseeing-tour will finish in front of the Sándor palace, the residence of the President of Hungary. 

For the metro you'll need a single ticket for public transportation. We encourage you to buy your ticket in advance. Please keep in mind, the tour is going to take about three hours, make sure you don't freeze!

 

Please, be right on time, otherwise you'll have to catch us up on your own! 
Time

(Saturday) 13:00 - 16:00